Nowadays, people are shying away from entrepreneurship because of the notion that thousands of pounds are required to start a business. However, a good number of billions out there with a net worth of thousands of pounds began on a tight budget.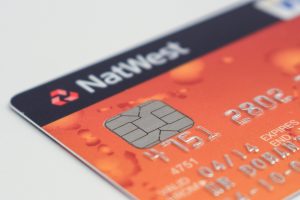 The Telegraph UK reported a poll of 241 entrepreneurs. The result showed that more than a quarter of the participants spent less than £1,000 pounds in the first year of their business. 24% replied that it cost them about £5,000 to start their business while another 6.7% spent more than  £100,000. This shows that finance should not be on your way in birthing a viable business idea with growth prospects of becoming a million pound establishment.
The poll above also showed that close to three-quarter of the entrepreneurs used their savings to finance their business. 30% revealed they borrowed money from their family and friends. Only 10% of the respondents said they had to go to the extent of seeking for bank loans. Another 5% had to use other sources of funding like crowdfunding and re-mortgaging their homes. The sad reality is that many entrepreneurs of the future see bank loans as their first call regards financing their business.
In a world characterized by negative interest rates, Patrick Collinson enumerates that there are lots of places where you can put £1,000 – if a benevolent family member, friend or stranger hands you one:
You could stash it under your mattress and hope nothing bad happens.
You could use it to buy a property
Invest it in peer-to-peer lending, or
Use it to buy shares.
Sir Richard Branson did not need £1,000 to start his business; all he needed was £300. Branson was the son of a barrister and flight attendant. Branson's passion for entrepreneurship began at the young age of sixteen when he started a magazine known as "Student."  Student magazine contained Branson's interviews of prominent personalities of the 1960s including the likes of R. D. Lang and Mick Jagger. Branson exploited the broad readership of his Student magazine to advertise popular records, and this led to huge success.
At the age of twenty, he started a mail-order record business, and in the next two years, he opened a chain of record stores known as Virgin Records – his first shop – on London's Oxford Street. In the next decade, Branson's business expanded rapidly, and he set up Virgin Atlantic.
The knighting of Branson happened at Buckingham Palace in March 2000 for his "service to entrepreneurship." He also became a prominent figure in British culture because of his contributions to music and transport, retail, humanitarian work and taste for adventure. Branson also featured in the 2002 BBC's poll of 100 Greatest Britons. As of June 2017, Forbes listed Branson's net worth as $4.2 Billion. Branson lives on a luxe British Virgin Islands retreat, Necker Island which he acquired for $180,000 in 1978.
In 1992, Branson sold Virgin Records for $1 billion. One would expect that he should have been proud of himself, but it is on record that after the transaction, Branson ran down London's Ladbroke Grove crying and upset for giving away the business. This is understandable because Virgin Records is one of his leading companies on whose premise he was able to build his empire. His profile on Forbes has this to say:
"Branson owes his fortune to a conglomerate of businesses bearing the "Virgin" brand name, including Virgin Galactic and Virgin Atlantic."
Source: Forbes
Branson's Virgin America was bought over by Alaska Air in 2016. Although Branson did not support the move, he did not get the required votes to stop the transaction. Branson explained his decision to start an airline:
"My interest in life comes from setting myself huge, apparently unachievable challenges and trying to rise above them from the perspective of wanting to live life to the full, I felt that I had to attempt it."
Source: Wikipedia
In 1993, Branson took a shot at the railway business which was riskier than the airline business. Today, Virgin Group spans through almost all spheres of the economy including telecommunication, tourism, health care and so on. He has also featured in a number of television shows including Bird of a Feather, Baywatch, and The Day Today.